Historic spot, natural treasure "tsuruminehachibankyusando and row of pine trees"
Page number C1006275  Updated on  January 11, 2018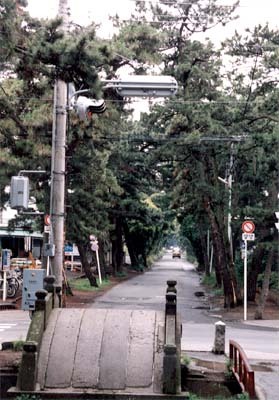 The designation date

August 15, 1969

Division

City designated historic spot, natural treasure

The location

732, Hamanogo others
tsuruminehachibankyu is old shrine to have the origin to be said around the end of the Heian era toward. jojinchomegumi of the House of other this temple Joo Koo which revived in Shinto shrine which went to ruin by war in document called "hachibandai***tsukadaimeishinryoshakorekiroku" plants pine to approximately 420 ken (approximately 760m) to Tokaido (existing Route 1) at (about 1650) at the beginning in the Edo era, and there is when we maintained approach to a shrine.
In the approach to a shrine, row of pine trees is appointed in natural treasure on historic spot. In the approach to a shrine, several phases of senior places facing the road are confirmed in lower than existing place facing the road by excavation survey. In addition, existing row of pine trees does not have pine at the time from the start, but supplemental planting is repeated every times and conveys scenery of row of pine trees remembering feature in former times in now.
Please let know your opinion to have better website
Inquiry
about this page
Educational Promotion Department Social Education Section cultural properties protection charge
It is the third floor of the Government building for city hall
〒253-8686 1-1-1, Chigasaki, Chigasaki-shi
Telephone: 0467-82-1111 fax: 0467-58-4265
Questions and inquiries