machiiro
It is smartphone in "public information chigasaki"! With tablet!
We introduce "machiiro"

 In Chigasaki-shi, we send "public information chigasaki" in free application "machiiro" which can read public information paper of each municipality. In this way, which was not read with public information paper too much so far including "trouble can read public information chigasakio with smartphone (smartphone) or tablet what access homepage of city each time" which "we do not have time to be reading public information paper in house" easily anywhere anytime.
(note) administrative information application "i public information paper" is renewed as "machiiro" in September, 2016!
Convenient function of machiiro
It is where anytime, but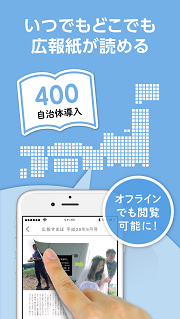 Of course, the biggest characteristic of machiiro is "to be readable anywhere anytime". We see event information during going out and can check information on the spot without carrying public information paper of paper. In addition, we easily extend page and reduce and can read at size that it is easy to see. You can see page mekuride by suwaipu (operation to trace with finger), real public information paper for sense to read.
 We can read any public information paper of municipality (as of September, 2016 approximately 400 municipality) introducing.
If the latest issue exits, we send news, information of field with interest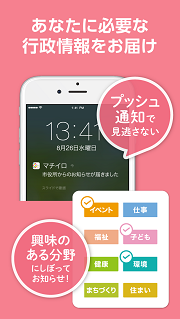 We can receive latest public information paper automatically when we use application. When public information paper is updated, news (notice of push) arrives from application and can read quickly. Of course back number is readable anytime.
 We set field with interest including "health" "event" "child" in machiiro and can receive information distribution that we put together in each person's life stage by making category page. Please utilize convenient function different from public information paper of paper.
Dispatch various in information of municipality!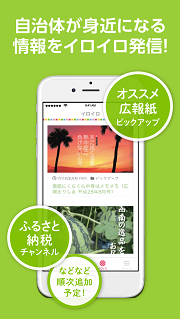 We send various information that municipality sends to.
 We live in Chigasaki-shi, and "we want to know information of acting municipality" is convenient at all at time, "we want to know what the local government with the parents' house performs" "wants to know event information of municipality of neighborhood". It is public information paper of remote municipality, but news arrives by notice of push on issue date and can obtain information easily.
We scrap article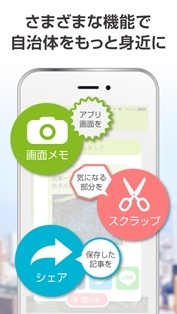 We clip out curious article and are equipped with function to scrap. Article that we scrapped is stored as image and can read over again anytime. In addition, we can do share (contribution) in SNS such as Facebook or Twitter and can easily tell family and friend.
Advertisement that is displayed in machiiro
 machiiro is free application with downloading, the use. Advertisement is displayed within application, but this advertisement is not connected with Chigasaki-shi with thing for application administration.
 In addition, communication fee that the reception of information costs becomes user burden. Please be careful.
We download machiiro
You read the following QR code and go to site, and please download application.
When you cannot read QR code, please go by the following methods.
[Android version]
We start Goole Play → We search "machiiro" → We download application
[iOS version]
We start App Store → We search "machiiro" → We download application
(note) as is replaced by new application by update when is using "i public information paper", it is not necessary to download newly.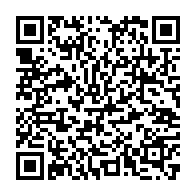 Inquiry about application
Inquiry about application to HOPE Inc. (092-716-1404).
Please let know your opinion to have better website
Inquiry
about this page
The Planning Department, Secretarial and Public Relations Section, Charge of Public Relations
City hall main government building the fifth floor
〒253-8686 1-1-1, Chigasaki, Chigasaki-shi
Telephone: 0467-82-1111 fax: 0467-87-6345
Questions and inquiries